Getting excited
I've been "helping" Kevin in one way or another with his new book for a while now and I must tell you it's going to be pretty epic. I just got thru reading a portion of it that anyone that really loves this hobby will be excited to read. I felt like I was just a new youngin starting out again while reading it, brought back so much excitement.
Andrew Wyatt talks to the HNRN (interview) →
Started editing NERD 2012 video part 4….. Man that's a lot of hot ball pythons for just one video. This one is super simple, just a bunch of footage of hot looking morphs (most of which only exist at NERD) and no yapping. This is 100% eye candy. Should be up soon… ish
Kevin's breeder interview on WOBP →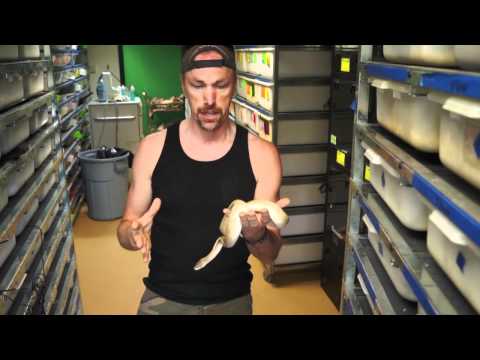 Just finished editing the Retic egg pulling video. Why do I put myself in these situations? :) Andy was standing there most of the time but refused to help me because his goal in life is basically to get me bit by something other than a ball python. In the process I've been able to man up and grab a gator, a puff adder, some beaded lizards and now the retic. Gotta admit, I'm having a good time!
Kevin McCurley- Tinley Summit idea
"I just got from the NARBC Chicago where we talked about the future of Keeping Reptiles here in the states with pending legislation and laws. To make a long story short we voiced "our"(Yeah, more like MINE) opinions and what we are thinking. I suppose I may have been the grumpiest unsatisfied person in the room…… I bitched about this and that. I did get lots of...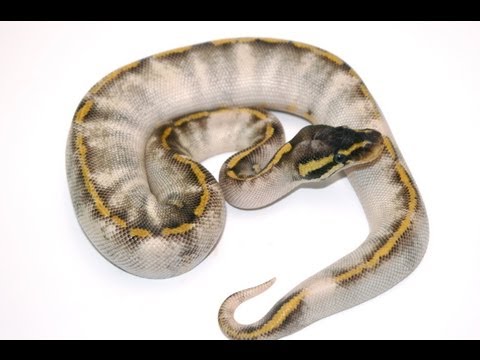 NERD video part 3.... Gotta do it
I was just at NERD last week and took a look at some of the snakes that hatched this year and I gotta tell you, Kevin outdid himself again. Even a lot of the snakes I showed in the last 2 videos look different now. I live watching these things change shed after shed. I was opening tubs and wondering what the heck I was looking at and time after time Kevin kept saying "you've seen that,...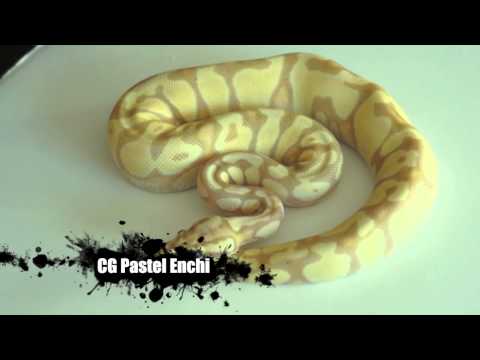 My article in the BLBC Newsletter (Nov.2011)
Most people want to know how and why I get along with Kevin McCurley so well, why when he's been known for being one of the most secretive and elusive breeders in the hobby I walked right into NERD camera in hand and was allowed to shoot a series of videos that I then uploaded to YouTube and have been viewed by thousands…. Well to be honest, I don't know. So I'll do my best to tell you the story...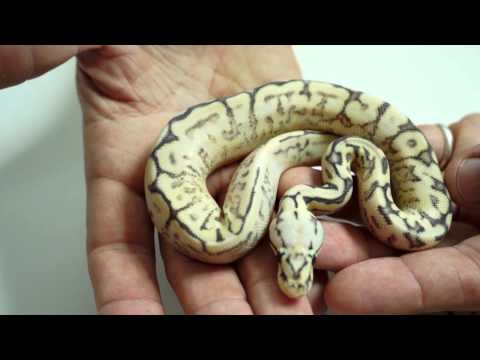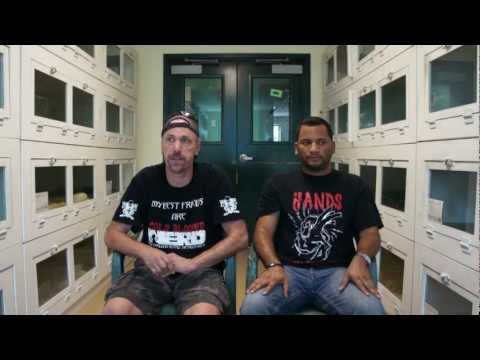 NERD 2011... Just the start! (click for pics) →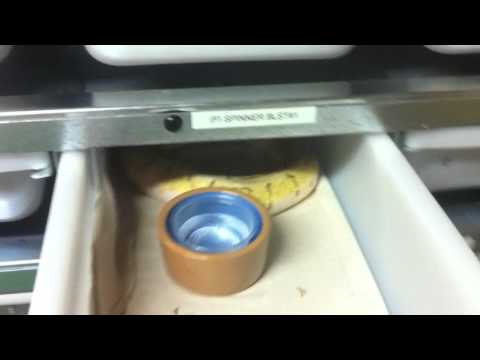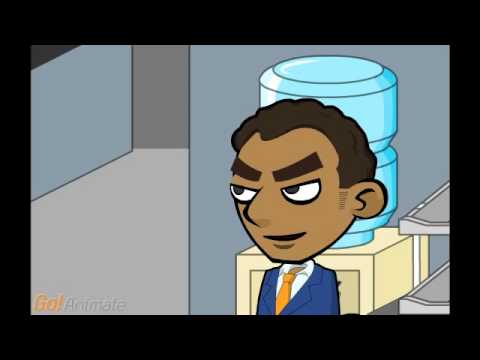 Next video plans
This video making thing has moved pretty fast for me and I'm very grateful for all the support .The fact that I can do videos of NERD and kinda push Kevin to speak up about what he's making is awesome and I'm wicked happy about all that. I recently received a call from our friends at Freedom Breeder and it looks like they want to fly me out to California so I can shoot a video...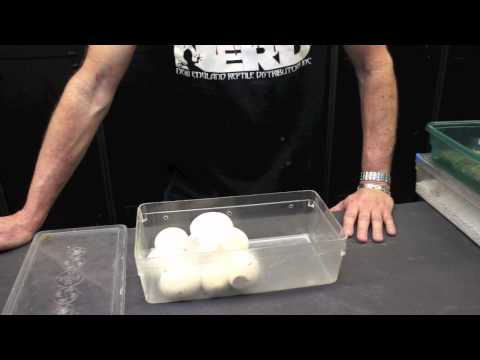 Rendering new video now
The latest NERD and MAballs.net video is being rendered right now. Should be up and ready for viewing in just a few hours. It's called "Smell your eggs"
Next video will be....
How to set up your eggs, NERD style. Keep an eye out for this one, I should have it up in the next few days.
Finally available (limited quantity) →
What will he do next?!
This year is hopefully going to be huge for NERD, looking back at the 2010 animals it's makes you really wonder though. Can he really top that? Can he really make something more impressive than the Magpie ball?! The pressure is really on because we all know that for 2 years or so before I showed up at NERD with my little video camera Kevin had been out of the spotlight, now people from all...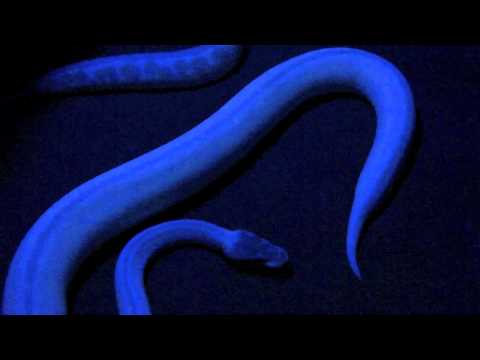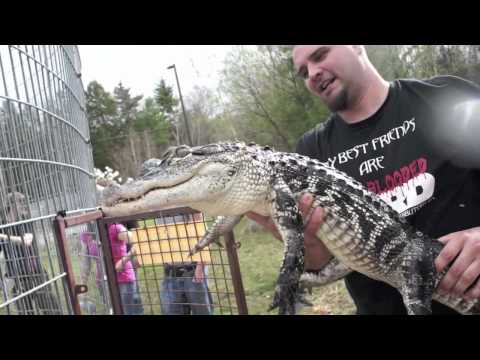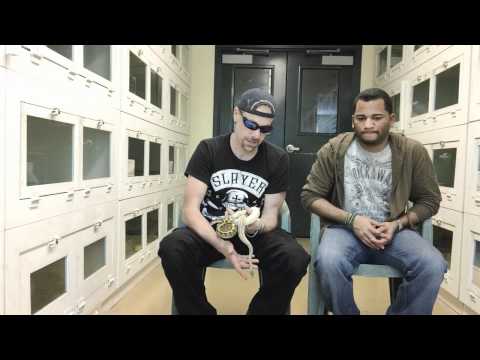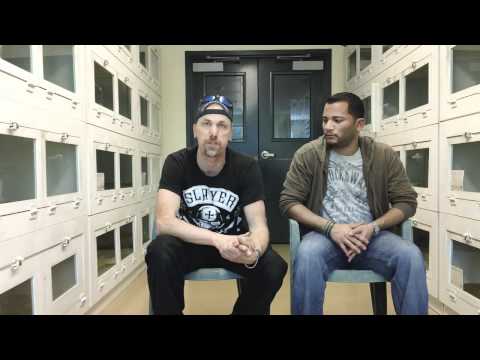 Thank you!
Thanx to everyone for the crazy amount of emails I received regarding the Lethal combo video. I have decided to post it so you should be seeing it either later tonight or tomorrow morning. You guys are the best, some of those emails were very nice and helped me remember why I make these videos. Hope it helps a lot of you avoid making a costly mistake.
Not sure if I should
Still kinda on the fence about posting that lethal gene interview I recorded with Kevin. I know a lot of people will be pissed at me for airing out that information but the way I see it, I'll just be saving someone the disappointment of wasting a while clutch on something that simply doesn't work. What do you think? Should I post it or just delete it? Email me and let me know:...
Att: UK fans
To all my UK snake friends, NERD just shipped out a box of awesome Ball Pythons over to Crystal Palace Reptiles. Make sure you check them out so you can get your hands on the cutting edge of Ball Python Morphs straight from The EvilMorphGod himself !!! http://www.crystalpalacereptiles.com/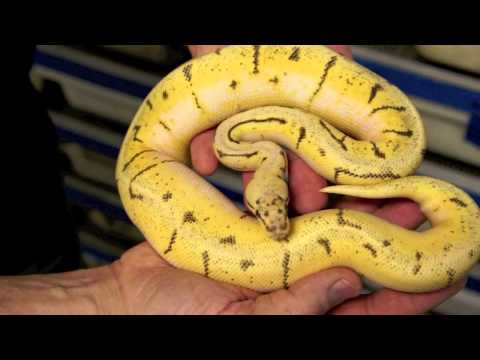 Updated List as of 3/18/2010
BASE MUTATION/MORPH Special – Crystal Maker First produced: Tom Baker. Leopard First produced: Greg Graziani. Bengal First produced: NERD GHI First produced: Matt Lererererrrrr……   2 GENETIC VISUAL HITS Enchi Cinnamon  AKA: Enchi Cinny First produced:  Enchi Lesser Platinum AKA: Lesser Enchi First produced: GHI Reptiles, 2009. Phantom Mojave AKA: Purple Passion, I named...
Updated list coming later tonight
I will post an updated list including the animals that we have so far.
The list as of today 3/12/11
These are the pictures that we have so far: BASE MUTATION/MORPH Special – Crystal Maker First produced: Tom Baker. Leopard First produced: Greg Graziani. Bengal First produced: NERD GHI First produced: Matt Lererererrrrr…… 2 GENETIC VISUAL HITS Enchi Cinnamon  AKA: Enchi Cinny First produced:  Enchi Lesser Platinum AKA: Lesser Enchi First produced: GHI Reptiles, 2009. ...
Additional info....
 If you have a combo that you would like to show but aren't quite ready to say what exactly is in it we will accept that too. Just send the picture and the basic gist of what the animal is without revealing all the ingredients. For example you can say something like "SoulSucker Combo" and never say what else you added to the soulsucker (HG Woma x HG Lesser) to make what you show...
We need your help
Details coming soon…
Next video topic
The next video I make is going to talk about a very controversial part of snake breeding. Lethal combos. It will of course be focused on ball pythons so keep an eye out for that as I hope to clear up a lot of misinformation that's out there to possibly save someone from "wasting" a clutch.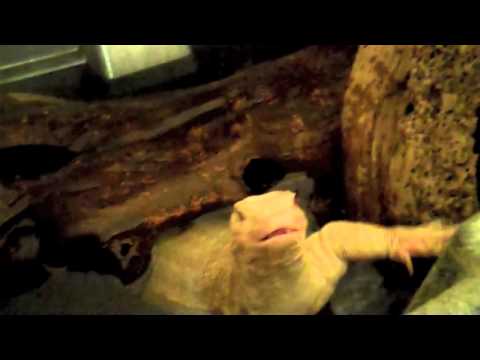 Clarification !
There have been a lot of calls to both myself and Kevin regarding my blog about the animal that died. To clarify what happened, ONE animal died, one animal that was key to a very important project which Kevin will start over this year. We all lose animals once in a while but this one was the key (because it was a male) to a never before seen combo. Again….ONE. so relax everyone, NERDs...
Losing an important animal.... my thoughts
As i get deeper and deeper into this hobby I come across situations that are very difficult to deal with, i'm going to talk about losing a snake in your collection but strictly from a breeding importance point of view. See, just like many of you i beed my snakes always looking at the future of my collection and the hobby as a whole. It must feel great to be "the first" to hatch...